NFDI4Life brings together research communities across the life sciences domain in the context of the planned National Research Data Infrastructure (NFDI), following the recommendations given by the German Council for Scientific Information Infrastructures (RfII). As a response to the increasing scientific and societal demand for data and data analysis, NFDI4Life brings together scientific communities and research data infrastructures broadly covering the life sciences with particular focus on the subdomains biology, medicine (with veterinary medicine), epidemiology, nutrition, agricultural and environmental science as well as biodiversity research.
NFDI4Life will provide data resources, as well as data management infrastructure and services for the life sciences in general, with special focus on the subdomains mentioned above. NFDI4Life will also engage in further research based on the produced data (called "data science") and especially, in new method, standard, quality and process development for research data management and life science data digitalisation.
Who is NFDI4Life?
Currently the consortium comprises university-, Leibniz-, Fraunhofer-, Max-Planck- as well as departmental research ("Ressortforschung") and infrastructure facilities, and is thus well integrated within the German science system.
NDFI4Life consists of over 20 research institutions and information infrastructures mainly dedicated to the life science subdomains. The partners comprise information infrastructures focused on a specific subdomain of life sciences and research institutions dedicated to one of the mentioned subdomains. The latter represent the view of their research community while the former are in constant exchange with their user communities. Some information infrastructures and research institutes have a broader focus on several subdomains and/or specialize in method development for research data management.
Added value and impact of NFDI4Life
NFDI4Life understands its role as a model for future consortia and the success of NFDI as a whole. NFDI4Life members are ready and strongly committed to contributing actively and to achieving fast results.
NFDI4Life will
provide science-driven, sustainable and state-of-the-art services in research data management.
support researchers via provision of standards, advanced and user-driven IT development, professional guidance and training in the data generation and publication process, including the provision of training concepts for different target audiences in the life sciences, like researchers, technicians, information infrastructure staff, students, and emerging fields such as data stewards, data librarians.
enable a culture of improved data management for data producers and data consumers, and make sure that the FAIR Data principles are implemented.
empower scientific communities/scientific users to articulate their infrastructural needs and therefore place them in a crucial role in its governance structure.
serve as an emergent consortium that will enable interdisciplinary cutting-edge research along the multidisciplinary field of life sciences.
realise synergies for life sciences researchers in terms of (generic) infrastructural services for RDM, hardware availability, specific training in generation and use of research data, legal questions, informed consent, data protection issues and policy processes.
assure data, software and infrastructure quality by providing and fostering quality processes and certification mechanisms.
provide quantitative and qualitative measurement instruments of impact to policy-makers and funders.
be a consolidated and strong voice of the German life science communities in national, European and international debates on policies, regulations or standards.
open up international resources for German researchers and make German research internationally more visible.
For more information about NFDI4Life please download the following position paper: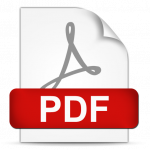 Download Position Paper